MKS PR4000B Half-Rack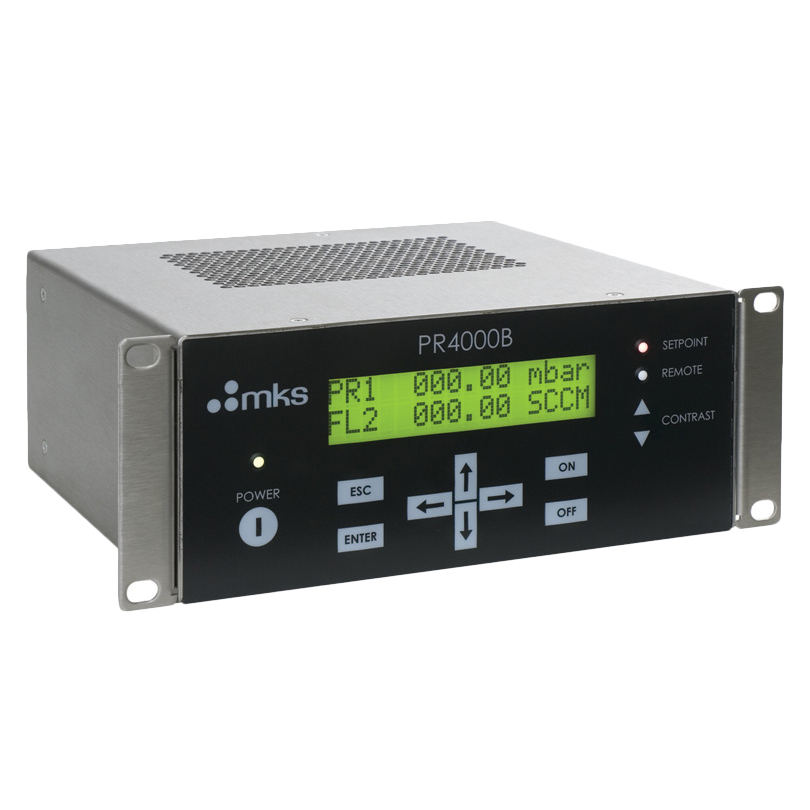 本站价格:19800.00
市场价格:29000.00
产品详情
MKS PR4000B Half-Rack Vacuum Gauge Controller Power Supply and Readout, NO Cards, RS232, 2 Channels.
MKS Part Number: PR4000BF2V2.
The MKS PR4000B is a half-rack Digital Power Supply and Display module. It is available with either one or two channels, and has a 4.5 place backlit LCD display as standard. Both versions support internal or external set points and master/slave control schemes. The single-channel version can control one Baratron® pressure transducer or one Mass-Flo® meter or controller. The dual-channel version supports up to two pressure transducers or two mass flow controllers, or one of each.
Engineering units are user-selectable as Torr, mTorr, kTorr, Pa, kPa, cmH2O, psi, N/qm, ìbar, mbar and bar for pressure transducers; sccm, scm, slm, scfm, scfh for flow meters or controllers and V, % and °C.
Other Features:
Digital RS232 interface standard; RS485 interface optional on two-channel models
User-selectable engineering units for both pressure transducers and flow devices
Menu-driven with simple set-up and operation