MKS 946 Half-Rack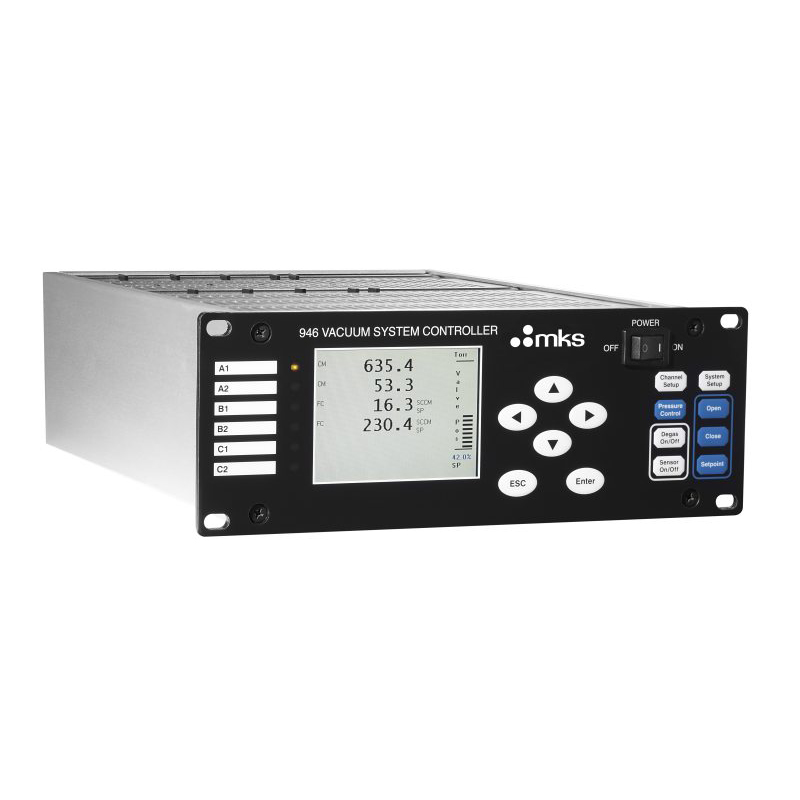 本站价格:18000.00
市场价格:24000.00
产品详情
MKS 946 Half-Rack Vacuum Gauge Controller Power Supply and Readout, NO Cards, RS232 and RS485, 6 Channels.
MKS Part Number: 946-US-NANANA-NA.
The MKS 946 is a versatile half-rack vacuum gauge measurement and control system, it provides power and simultaneous readout for up to six different vacuum gauges and/or mass flow controllers, with options for controlling pressure. This is a raw unit without cards.
Power Supplies/Readouts are designed to control and display any flow transducer. The flow rate set point can be adjusted either through front panel controls or remotely through the rear panel analog interface. The 946 Vacuum System Controller is a six channel/sequentially selectable single readout. Compatible with mass flow controllers and mass flow readouts. Signal cables and optional cards for the MKS 946 are available on this website