EV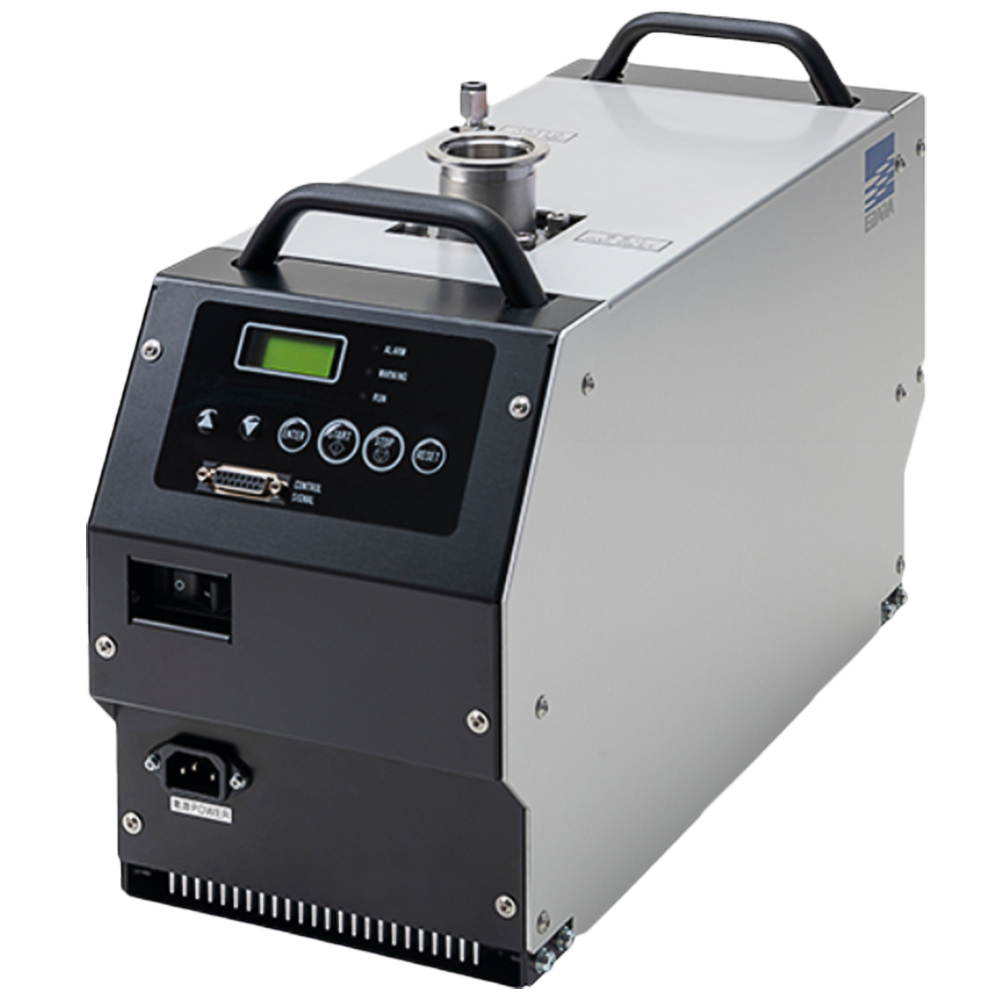 本站价格:38000.00
市场价格:58000.00
产品详情
Ebara EV-PA Series EV-PA500 Air Cooled Dry Vacuum Pump, 1-Phase 100-240 VAC, 18 cfm (500 l/min.).
.
The pump is a Roots type vacuum pump which rotates a pair of non-contact multi-stage rotors synchronized by timing gears. The timing gears and bearings are enclosed in a compartment which is independent of the casing. For lubrication Perfluoro-Polyether (PFPE) oil and grease are used. The pumps of this series are factory filled with lubrication oil. Use only the recommended lubrication. For complete use, instructions and specs see .pdf manual below.
Benefits and Features of the Ebara EV-PA500 series dry roots pumps.
Small, Compact Size
Non-Contact Design
Constant Ultimate Pressure
No Production of Tip Seal Dust
High Atmospheric Pumping Speeds
CE and NRTL rated
Low Vibration
Low Noise