DUO 65MC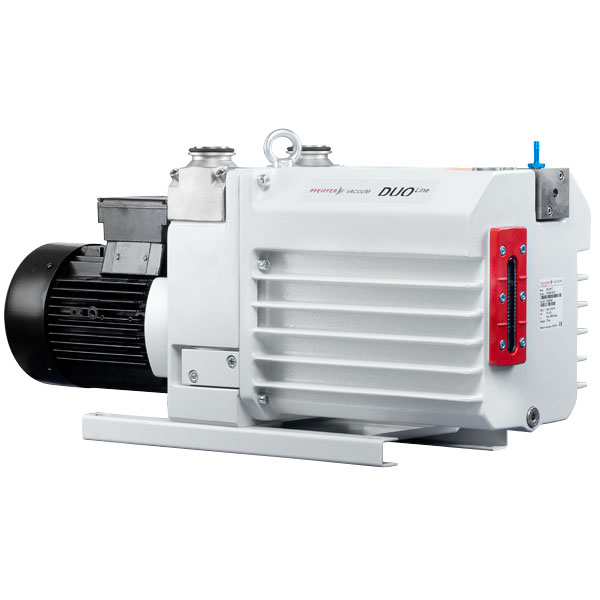 产品详情
NEW Pfeiffer DUO 65MC Magnetically Coupled Corrosive Vacuum Pump, Hermetically Sealed, No Shaft Seal, Two Stage Rotary Vane Pump
72 m3/hr (41 cfm), 440-480 VAC @ 60 Hz, PFPE Oil Only. PKD46036.
The Pfeiffer DUO 65MC dual stage rotary vane vacuum pump are magnetically coupled and do not have a shaft seal. These pumps are hermetically sealed and do not suffer from oil leakage problems due to the friction-less magnetic coupling, giving them a much longer lifespan with virtually no maintenance required at the shaft feedthrough.
The Pfeiffer Duo 65MC Dual Stage Rotary Vane Vacuum Pump is designed and manufactured to meet the demanding requirements of various industrial and scientific applications. Thanks to a very simple and highly reliable design, the Pfeiffer Duo 65MC Dual Stage rotary vane vacuum pump provides great performance with high pumping stability. These Pfeiffer Duo 65M Dual Stage Rotary Vane Vacuum Pumps have a pumping speed of 41 CFM, can achieve an ultimate pressure of 3 x 10-3 and have DN 40 ISO-KF inlet and exhaust connections. This Duo 65MC runs on F5 PFPE oil only. This pump comes with a 1 year manufacture warranty. We also offer oil, parts and accessories for this pump (check our related section below). Pfeiffer part number PKD 46 036.